An annual Shoreline Arts Festival tradition! A little red truck pulls into town with everything needed to mount a full one-hour musical…except the cast! Sixty local students are cast in a play, rehearse for a week with professional actor/directors from Missoula Children's Theatre touring company, and perform for an audience on Saturday. On Monday they're cast as characters, by Saturday they've gained character. Buy your ticket on Brown Paper Tickets today!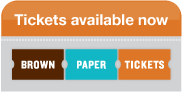 Want to come to the performance on June 23rd at 1pm? You can buy your ticket to the Pied Piper HERE for $10/ticket. 
Youth Art Exhibition
Youth art awards will be announced on Saturday, June 23, 10am at the Main Stage. See you there! 
All Shoreline area students (Pre-K – 12) are eligible to submit artwork for the Festival's Youth Art Exhibition, held at the Shoreline Center, June23-24
Work of any media in 2D or 3D will be accepted.
Maximum 1 entry per category (2D or 3D)
Two entries maximum per student (one 2D category, one 3D category)
All works need to be picked up at the end of the festival
Pick up is solely the responsibility of each student/family
Submitted artwork must be labeled. Labels are generated from the registration form.
Youth Art Juror: Amy Pleasant
Hands-On Art Booth
This summer under the Hands-On Art tent we look up at the stars! Join us for several Space- themed projects! Use your imagination to create a 3D Rocket Ship to blast off, using a tube, paper, and shiny décor. Design your own mini Alien Sculpture and give it some color! Create a view into the galaxy by using shiny pens and crayons to represent star clusters with the Telescope Constellation Drawing. Then return home by creating a water-colored Planet Earth. And what would the Hands-On Art tent be without the wonderful Gyotaku Fish Prints? Use real or rubber fish to create a colorful, painted fish to take home.
Want to volunteer?
For a quick overview of our volunteer program click here.
To sign up for a specific volunteer shift and/or to see the times available, go to our Volunteer Spot page. 
Thanks!